Content Management Systems
Our Awards
Web Buster UK Ltd was awarded Best Web Design Company in North Yorkshire 2018.
Web Buster UK Ltd was awarded the Best Innovative Web Design Company in the UK 2019.
Content management sites are ideal for companies who like to make regular updates and changes to their site by adding, altering or removing content. Our CMS is constantly kept up to date by us as part of your service agreement and allows you to log in and manage your accounts online saving vast amounts of work and keeping a record of all activities. The CMS can also have added features such as e-commerce, newsletter creation and mailing list management, social networking, events booking and management, and many other systems to supplement your website's functionality. Most importantly you can keep your information up to date, add special offers whenever you want at no extra cost. You know when you make the changes your site will remain professional looking.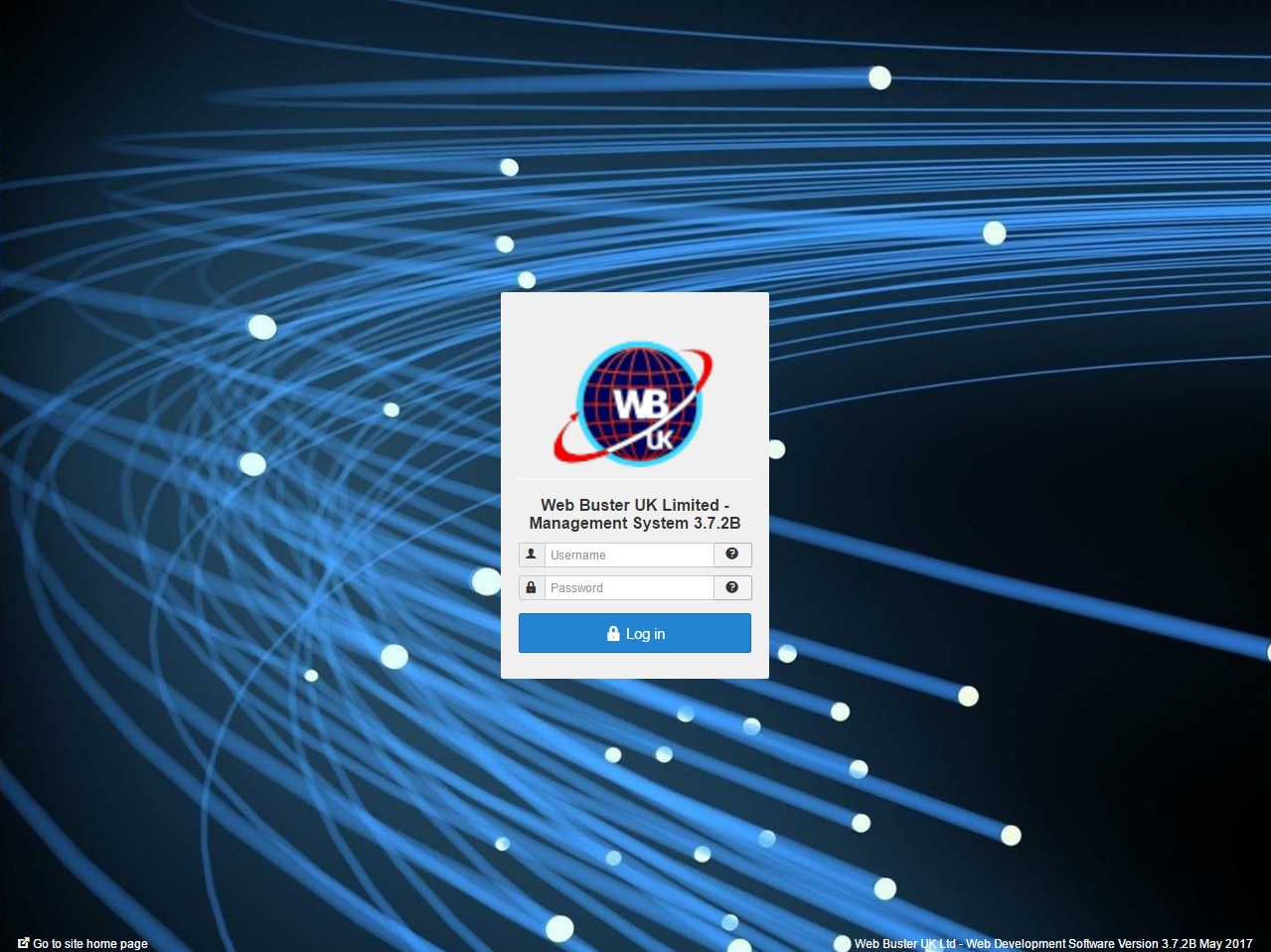 Web Buster CMS backend
Our Content Management System (CMS) is bespoke and tailored to your company needs. Everything you need to do to edit/alter your website can be done by logging into our CMS using any internet browser (including your phone, with limited functionality).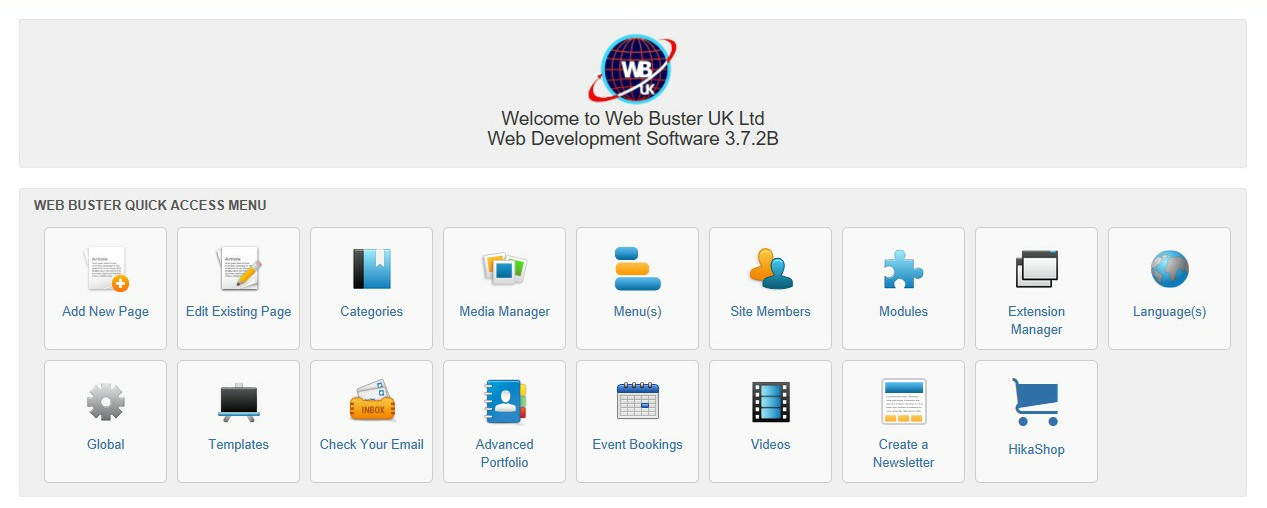 Example of the back-end homepage of our CMS
We have designed our CMS to be as user-friendly and easy-to-use as possible, without taking away any of its features. Navigation around the backend is simplified using a quick access menu such as above, so you can do what you need at just a click of a button. Meanwhile, the editing screen should also look familiar if you've ever typed a word document before.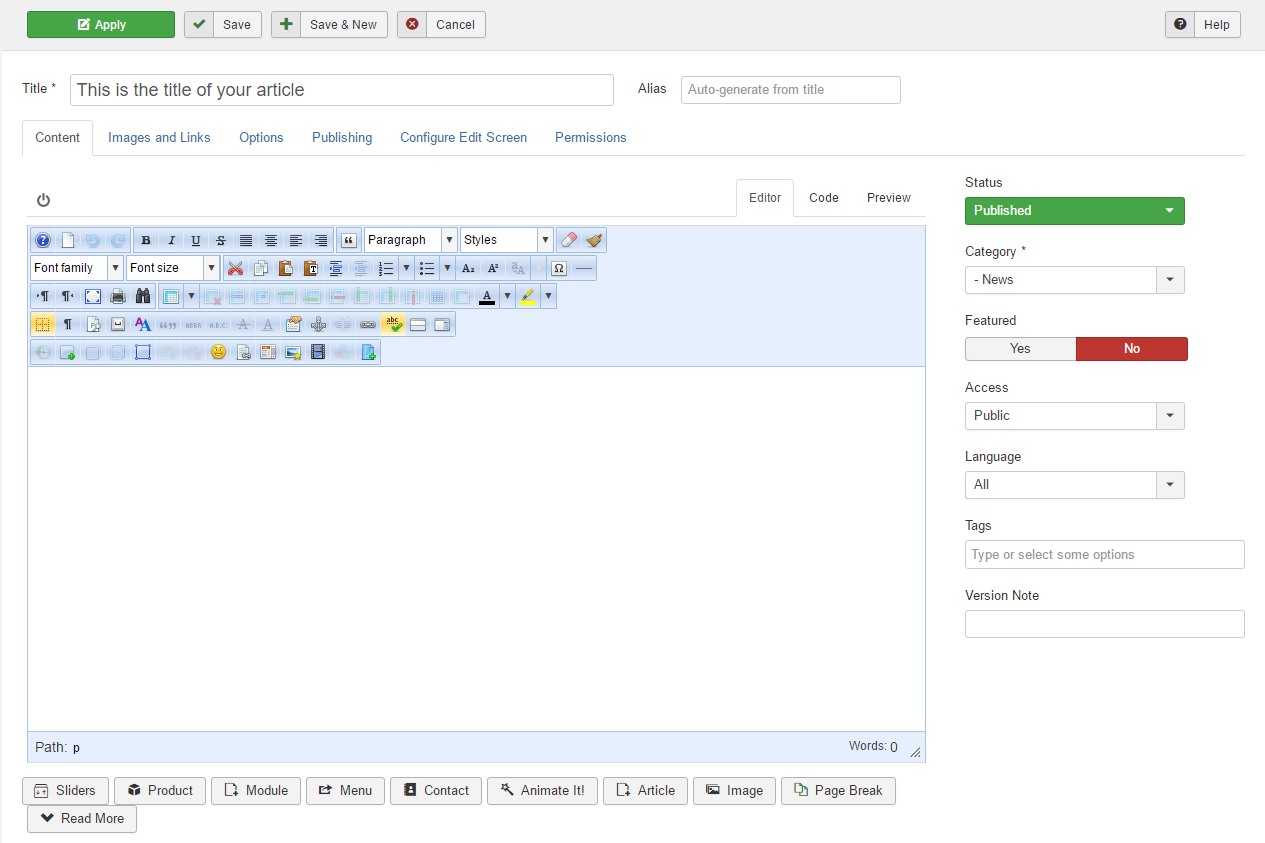 Backend content editor
This means that even without much PC know-how or coding knowledge, you'll be able to start adding or editing articles or content on your own website with minimal training (also provided by us as part of our service to you)!